CEFALù E TINDARI
CEFALù e TINDARI TOUR
Cefalù Tour, Tindari Tour, Sicily excursion
Cefalù Tour, Tindari Tour, Sicily Tour, Excursion in Sicily,Cefalù e Tindari Tour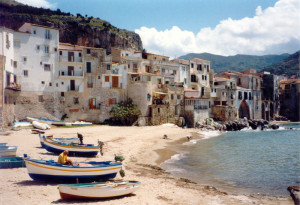 This is a magnificent journey along the North coast , A beautiful Road that overlooks the "Ionian Sea and the Aeolian Islands".
Continuing in direction for the site of Tindari, which dates back to the Bronze Age (Approx. 1500 B.C).The city has been affected by a landslide during the 1st century A.C. and also an earthquake in 365 A.C.
In the past Tindari was the most important Greek city in the area. What you will be able to see today are remains from the Roman Period. You can visit the "Roman Amphitheatre" built during the 4th century B.C, the ruins of various temples and also the Chapel a Beautiful example of Greek-Roman Architecture dating back to the 4th century , which was later modified for common use.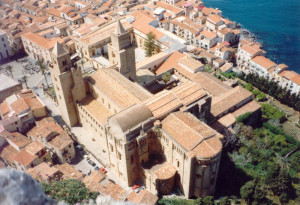 Also possible to visit the important Christian Sanctuary, that is found above the city on the hilltop. It is famous for it's Black Virgin Statue, Which is given the name of "Madonna Nera". The tour will continue towards the famous village of "Santo Stefano di Cammastra" renowned for it's colourful ceramics.
Continueremo poi il nostro viaggio per visitare il famoso villaggio di Santo Stefano di Camastra , piena di numerosi negozi di ceramiche e ceramiche colorate.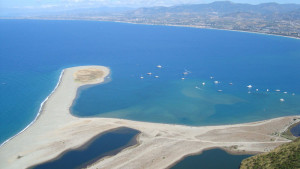 To arrive at "Cefalu", a village with its narrow, cobbled Medieval roads and little Restaurants overlooking the rocky coastline. Perched on the highest point of the village is the "La Rocca" in the past a temple dedicated to Diana. Cefalu' is also famous for it's Arab – Norman- Byzantine Cathedral one of the most beautiful in Sicily. The cathedral was built by Roger 2nd in 1131 and was meant to be a religious site. But until now has never reach it's highlight. Inside it is possible to admire the important and refined mosaic of the "PantioChrist".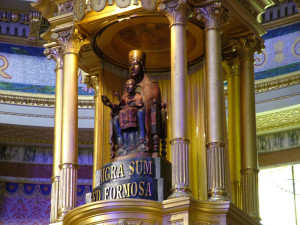 Also interesting to visit in Cefalu' is the "Mandralisca Museum" which hosts the famous self-portrait of "Antonello da Messina" and various collections of coins, ceramics minerals and shells.
Tour Time: 8 hrs approx..





Posted on: Wednesday June 10th, 2015, by :
taocar